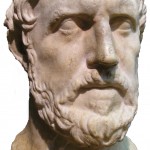 The nonprofit Reading Odyssey is a partnership between scholars and readers with a mission to help more adults reignite their curiosity and lifelong learning.
See our Board of Directors and apply for a spot in our internship program.
2018 Programs
This fall we will be reading together selections from The Meditations of Marcus Aurelius beginning in October 2018.
"The Meditations of Marcus Aurelius is one of the best-known and most popular works of ancient philosophy, offering spiritual reflections on how best to understand the universe and one's place within it."
If you are interested in joining us, please register here:
https://marcus-aurelius-2018.eventbrite.com