Featured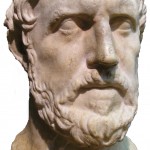 The nonprofit Reading Odyssey is a partnership between scholars and readers with a mission to help more adults reignite their curiosity and lifelong learning.
See our Board of Directors and apply for a spot in our internship program.
We have a new reading groups starting in April, 2020! Hope you can join us.
Seneca: Reading Odyssey 2020 – Come join us for our reading group to discuss Lucius Annaeus Seneca's Letters on Ethics this April, 2020. You can register for this reading group here.